No real surprises at TTV's Open RAN summit. But that's not to say there weren't interesting developments.
It turns out a year can be a long time in telecom. Looking back at my writeup on the same event this time last year, things have progressed quite significantly for Open RAN. By my reckoning, 50% of this year's participants were new to this year's summit (and all of last year's participating operators and vendors continue to be active in Open RAN). Vodafone's Iago Tenorio reported open RAN pushback fading over the last year.
The RAN Intelligent Controller was the star of the show, and even if the Security spectre did show up, it wasn't there to poop the party.
While all speakers largely agreed on just about everything, it was discussion of the RIC that elicited positive excitement. Why? Because it is the OpenRAN-specific innovation with the greatest potential to impact the customer experience, genuinely unlock new value potential AND reduce cost by intelligent tweaks to power consumption. And this space is moving very fast, with at least 16 vendors active in the space from VMware and Juniper to opensource offerings. (we'll be covering the RIC space in an upcoming report, and we invite companies with an interest to get in touch).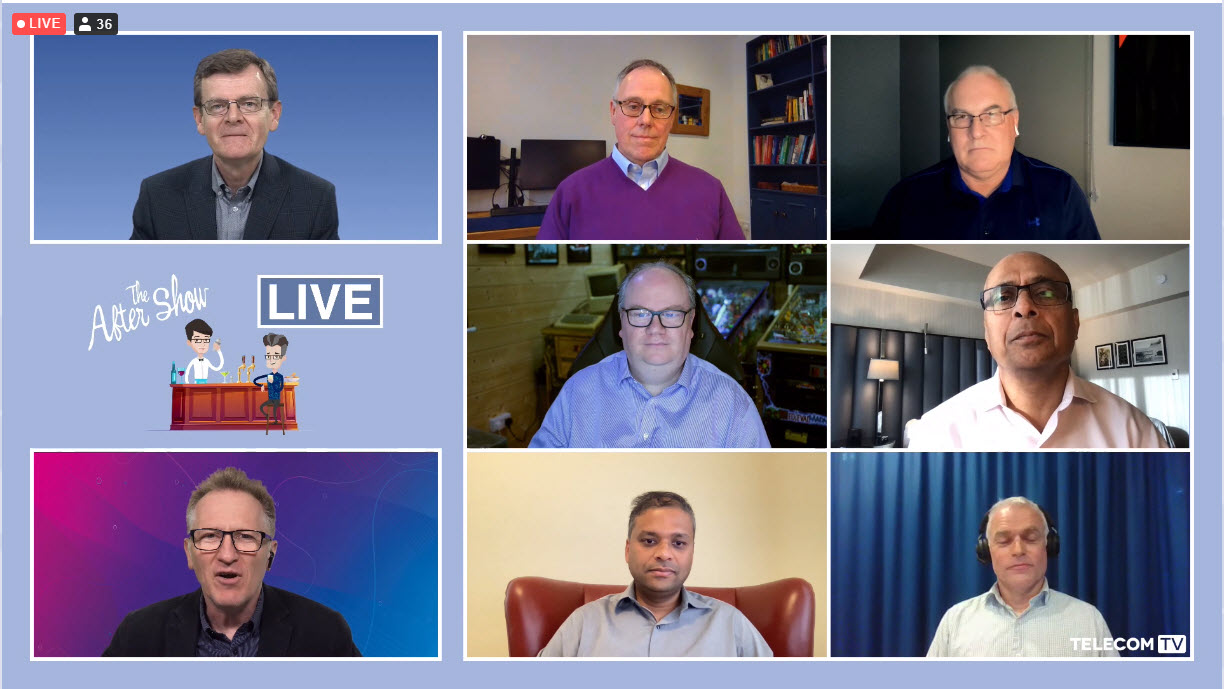 ORAN Alliance co-chair and VMware exec Sachin Katti highlighted the "tremendous progress" on practical implementations of the RIC, citing Vodafone/VMware/Cohere showcase. Juniper CTO Raj Yavatkar called out a new collaboration with xApp vendor AirHop. ONF's recent SD-RAN live pilot with Deutsche Telekom also got airtime – upping the O-RAN ante with an implementation based entirely on opensource components.
Open RAN pacesetter Rakuten Mobile provided their own update: 5m customers on a network now ranked #1 for 5G in Japan, with learnings and ecosystem partners combined under Symphony. And continuing to innovate, as their latest announcement with Juniper and Intel illustrated.
To my ear, BT was more publicly supportive than at last year's summit. The company has "a large RFP on OpenRAN" in circulation; and even: "Open RAN will be the default way we build networks". Judge for yourself. 
Integration Choices
Systems integration – more precisely, accountability for delivering and supporting a re-aggregated solution – remains the biggest area of concern. But a year on, as Colin Bryce at CommScope summarised, it's clear that operators have every option available, from DIY to leaning on hyperscalers. And wasn't greater choice one of the key drivers behind Open RAN? BT's Neil McRae cautioned O-RAN fans not to assume that traditional RAN vendors won't fill the open RAN SI gap themselves. It's not so much the technical challenge that's the issue – it's an accountability and risk management challenge.
Mavenir's John Baker reminded the audience that O-RAN isn't necessarily limited to 5G. It could provide an upgrade path even for 2G, with a single software-defined network (not two parallel networks) ultimately providing multi-G services.
Standards… vs Innovation
A thread running through multiple discussions was the difference between standards (and the standardisation process) for hardware versus software, and the impact on innovation. While enabling interoperability is key in both cases, software offers a faster, cheaper route there. As Appledore's Francis Haysom reminded the audience, Open RAN is largely about software.
Red Hat, Parallel Wireless, MobiledgeX and Wind River had useful perspectives on the topic. Rimma Iontel from Red Hat put the case for standards being evolved on merit, not on membership tiers.
Parallel Wireless' President Keith Johnson drew attendees back to the purpose of open RAN: not standardisation but "innovation in the service of the operator, in the service of the end customer."
Jason Hoffman, CEO of MobiledgeX used a YouTube vs TikTok comparison to make a different point: with access to essentially the same data, the difference becomes how well you optimize. And that's not something that's written in the standards.
As if to prove the point about opening up the RAN box increasing visibility, the summit included a session on silicon, with Xilinx and new-entrant EdgeQ both stressing the influence of software on RAN silicon design. (Appledore recently published a piece of research on the topic of Service-aware silicon).
Security Maturity
For Open RAN, Security does not seem to be the spectre it was a year ago. Ericsson's participation in the event was fronted by their Director of Security, who acknowledged the "inherent security benefits" of a more open, transparent RAN. In any case, security has evolved, and the focus seems to be shifting to practical ways to ensure security at every interface, regardless of its location.
Computer Says "TCO"
Although it topped an in-event poll, operators looking only at lower TCO benefits from open RAN are missing a much wider perspective. Open RAN opens up not just the RAN, but a whole new set of opportunities for creating value for customers, a way to combine in-house expertise with third parties; a solution to the problem of mass customization for enterprises; progress on environmental targets.
TelecomTV has already plugged in its own accelerated timescale for Open RAN – its next Open RAN summit will be June 2022. Mark your calendars, there will be plenty of progress to report.
Further Reading: