The support for new protocols and standards in emerging technology like 5G creates a defensible moat for Test & Assurance suppliers. Test & Assurance suppliers will remain relevant in the ecosystem despite rumblings that instrumentation can become part of the virtualized stack or reside in the "kit" itself. The complexity of the network functions, combined with the protocol exchange, requires deep network expertise. It also demands high-performance processing engines that can scale to support tens of millions of endpoints in a operator's network. So how big is the opportunity? Appledore Research estimates that the Cloud Testing & Assurance market is worth USD 275 Million in 2020. Relative to the larger global Test & Assurance market sold to the telecommunication, enterprise, and government markets, it is 2% of the total market today.
The current shift away from hardware-based appliances used to support the signaling and data sessions is fixed in the network of yesterday. The advent of cloud disrupts age-old models and replaces the static overbuilt network with one that is elastic and better optimized.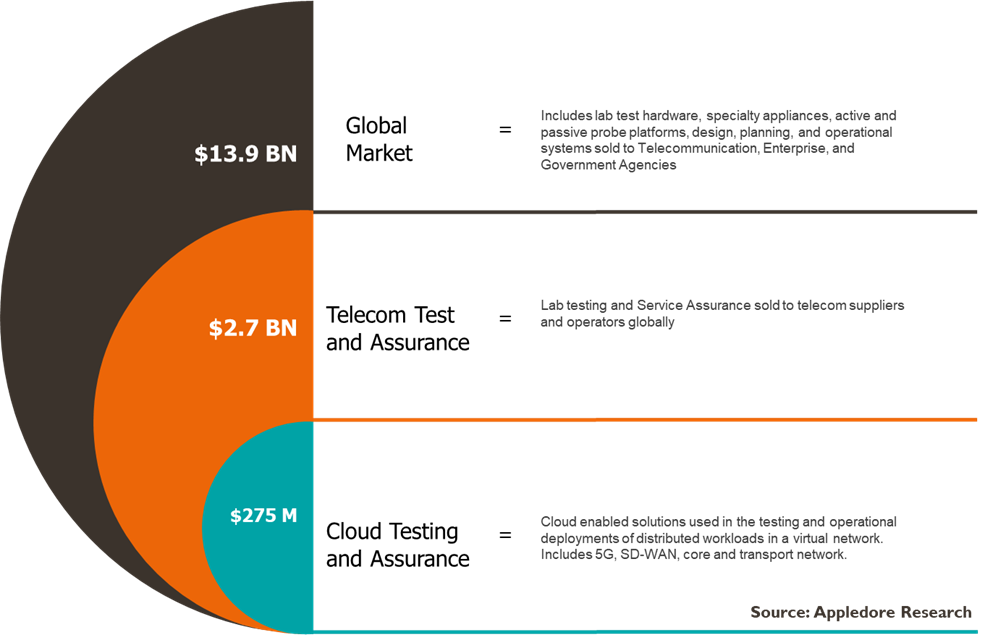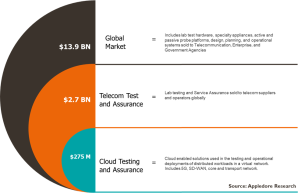 The shift from hardware to software provides an opportunity for CSPs to evolve their testing and assurance solutions to support the autonomous network. As suppliers try to pivot to a software-based model most if not all will face challenges in charting their course to satisfy investors that want growth and at the same time the avoidance of rapidly decline profit margins. Sales teams will need to adapt to more complex software selling activities. Marketing teams will need to position away from speeds and feeds to business outcomes. The winners in the test and assurance market will be able to help their customers improve visibility of customer impact across the service and network layer. Specialty craft tools and processes will disappear in favor of the autonomous network.
For more on our coverage of the market see the report Testing and Assurance in Cloud Networks, Feb 2021.