Distributed Cloud Infrastructure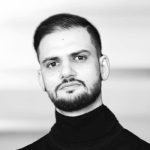 This research module looks at how the market for distributed cloud infrastructure is evolving and creating new opportunities for hyperscalers and new entrant cloud technology firms. It also examines how operators need to position and understand the new challenges and market offerings in relation to their own situation and ambitions.
Hear Rahul discussing aspects of Distributed Cloud Infrastructure and related research in the Appledore Podcast.
For information on all our subscription research modules, see here. For details on pricing and how to subscribe, contact sales@appledorerg.com.