The market for telecom network automation software (NAS) is forecast to grow to $17.7B by 2027, according to new analysis by Appledore Research.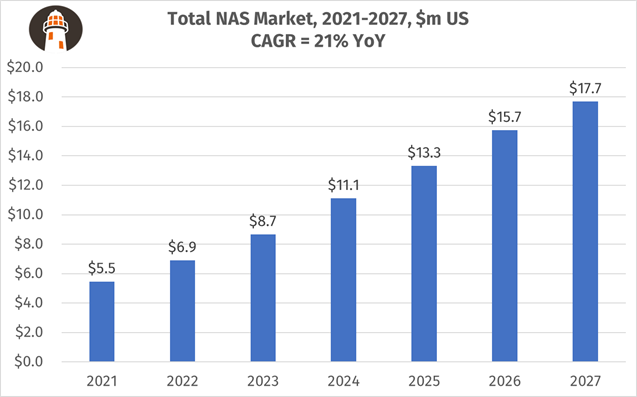 Appledore's definition of network automation software supersedes legacy segmentations such as OSS, fulfilment and service assurance. 5G, disaggregation, cloud, AI, security as well as new and changed business models are all contributing to making communications service providers not only increase but also re-structure their software spending plans.
And although the software required to manage network technology domains remains the largest area of spend, other segments will grow more rapidly over the next five years. In particular, the emerging sectors of AIOps and Component Lifecycle Management are forecast to grow twice as rapidly as established areas such as domain management.
The new report provides individual forecasts and analysis across six segments:
Domain Management
Distributed Cloud Infrastructure Management (DCIM)
Network Data Management (NDM)
Component Lifecycle Management (LCM).
Appledore Principal Analyst Grant Lenahan, who led the research commented: "The market for network automation is in transition, with traditional telecom software suppliers now seeing competition not only from startups but also from major players in enterprise IT."
He added "Automation underpins operational efficiency, but it is also a pre-requisite for substantial new service provider revenue opportunities that run into the tens of billions, such as private 5G, dynamic enterprise services and security."
Network Automation Software market by segment, 2027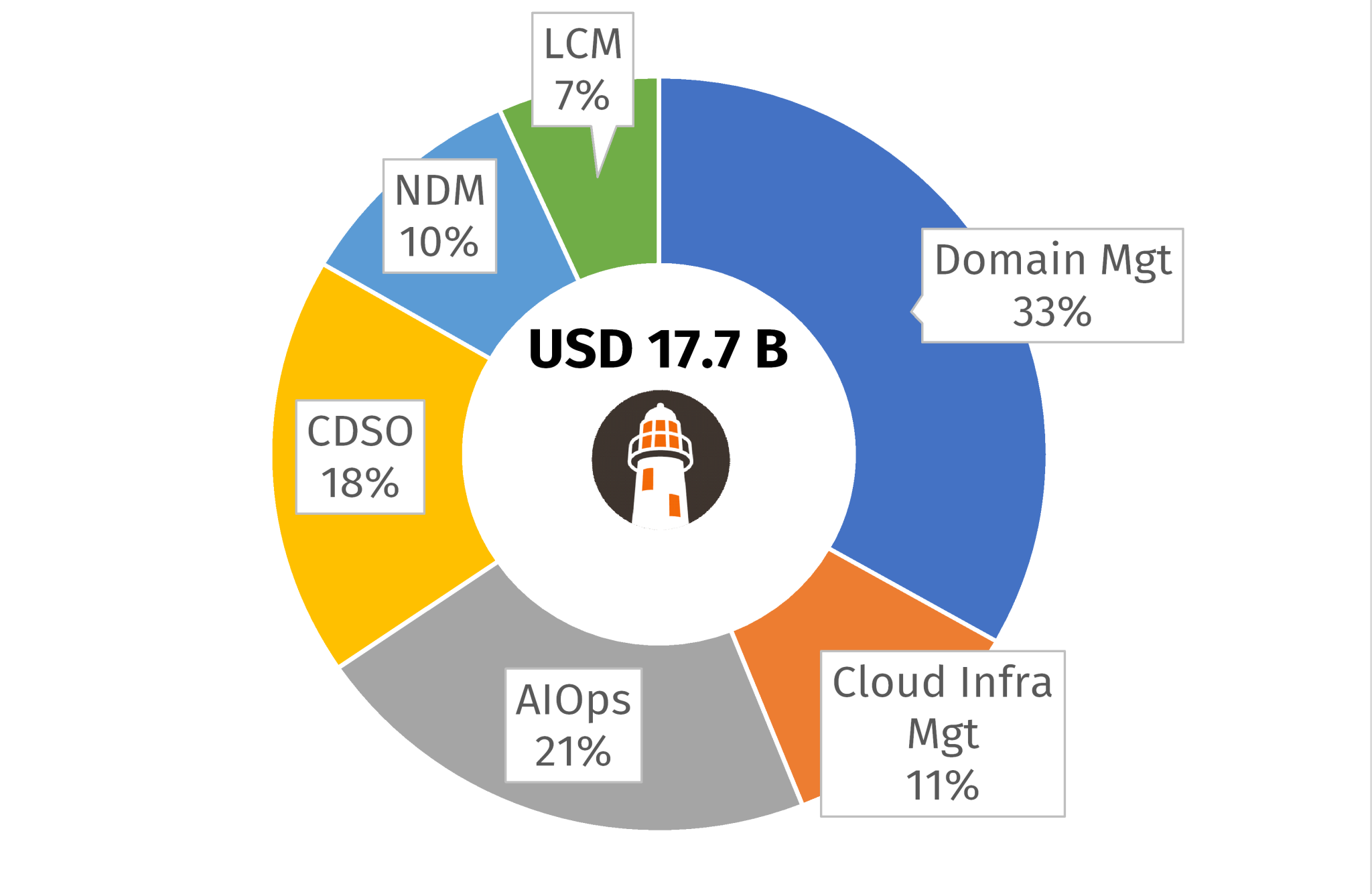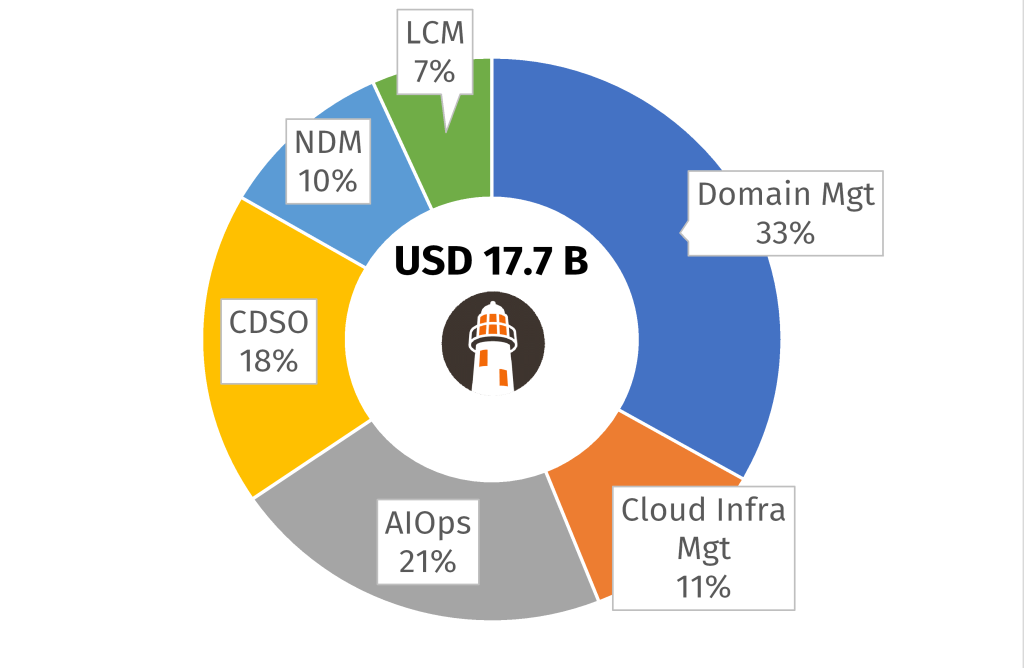 Source: Appledore Research, NAS Forecast 2022-27
The full report runs to over 35 pages. A free sample extract is also available here.
Picture credit: Milad Fakurian on Unsplash