As FutureNet World returns to London, we preview the event and answer the key question: worth attending? 
In the years immediately prior to the pandemic, FutureNet World established itself as a significant new event in the telecom industry conference calendar. By MWC standards a "small" event (MWC was already far too large), in fact FutureNet World perfectly tapped into demand for a topic that was just starting to emerge: automation.
With a carefully curated program and high-quality speakers, FutureNet World has become the most serious venue for operators and vendors to discuss automation-related experiences. Through the enforced move to online events, FutureNet World managed to maintain a consistent focus, even expanding its footprint to incorporate a 1st event in Asia Pacific (we reviewed that event here), and an online event for the Middle East & Africa earlier this year.
A Welcome Return
Appledore is delighted to see FutureNet World make a return to an in-person event, and back in London on 10th and 11th May 2022. Giles Cummings and team are combining online and offline elements, which will bring news and updates on automation to the widest possible audience. This is more than useful: it is important. Automation is the single most prominent theme shaping our industry today. Not 5G or 6G. Not private networks. Not Open RAN. All these are important, but without the ability to operate increasingly complex networks much more quickly, intelligently, and finding a viable alternative to a massive increase in headcount (unavailable or unaffordable), telecom operators will face increasing difficulty in meeting expectations for profitable growth.
Top level telecom executive agendas have become much more complex and varied in the last five years: skills shortages and a "brain drain"; the threat (or opportunity?) posed by hyperscalers; the increase in cyber threats; the effects of the pandemic; the slow pace (and customer apathy) of 5G rollout; debt; geo-politics and disrupted supply chains; war. These are serious issues, yet often not ones that most people working in the industry can have much effect on, as individuals. But that is not to say that most people are unable to contribute to positive industry change, nor that they are unwilling to. The FutureNet World agenda demonstrates the strength of industry appetite for change at an operational level.
The list of topics covers a full spectrum of the automation movement, and should be essential viewing (if not attending) for anyone with an interest in progressive developments:
The Future Telco and New Ecosystem – with BT, Telus, Telefonica Germany, Vodafone UK, Telenor plus Blue Planet and VMware
5G & Edge – with BT, Telenor, Vodafone, Swisscom, Telefonica Germany. (I am particularly looking forward to BT's Neil McRae on "Monetizing 5G Use Cases")
Data Transformation and AIOps – Elisa, Telefonica, Orange and Colt, with Celfocus, Comarch and Teoco
Multi-domain Service Orchestration – the topic of a major recent report from Appledore – with BICS, Telefonica, Telenor, Verizon plus Bad VR, Inmanta, Nokia.
Automation and Network AI – Telefonica, BT, Telenor, Vodafone plus Amdocs, Oracle, Infovista and Huawei
Operating Models and Operational Transformation – Deutsche Telekom, TDC Net, Virgin Media O2, Three UK, Telia with Robin.io, Itential, Infinera.
The inevitable Zero Touch Automation with Vodafone Egypt, Elisa, Deutsche Telekom, Swisscom, Vodafone and HPE, Elisa Polystar.
Automation and Sustainability. A rising subject and well aligned to related threads on data, intelligence and AIOps, featuring Orange, Virgin Media O2, Deutsche Telekom and Nokia.
The list of speakers further underscores the credibility of the event. Especially as it has grown to accommodate two full days. In addition to the venerable and conference circuit regulars, there are new additions: good to see speakers from Three UK and Virgin Media O2 back on a platform talking automation and operations, plus new names from Deutsche Telekom, BT, Telefonica. In a really welcome policy decision by the organizers, all speakers will participate in person.
"The best way to predict your future…is to create it" – Abraham Lincoln
There is also FutureNet World's largest-ever exhibitor presence, featuring Amdocs, Anritsu, Blue Planet, B-yond, Celfocus, Comarch, Elisa Polystar, HPE, Huawei, Infinera, Infovista, Inmanta, Itential, Microsoft, NEC Netcracker, Nokia, Oracle, Resolve, Robin.io (now part of Rakuten Symphony), Teoco, VMware.
Appledore is delighted to be supporting the event in person, with principal analysts participating in sessions on AI Ops and the Data Condundrum, Dynamic Orchestration and Intelligent Assurance, Automation and Disaggregated Networks. All topics the subject of recent research.
Should I attend?
Our recommendation – especially for anyone who missed out on the unexpectedly carnival-like atmosphere at MWC – is to make time to attend FutureNet World. Automation is the industry's most important topic, and with its clear focus and authoritative line-up, and opportunities to meet representatives from so many relevant companies in person, FutureNet World promises to do it justice.
Readers of the Appledore blog can get a 25% discount on registration. Visit this this special registration link, and use the code FNWP2022 to activate the discount.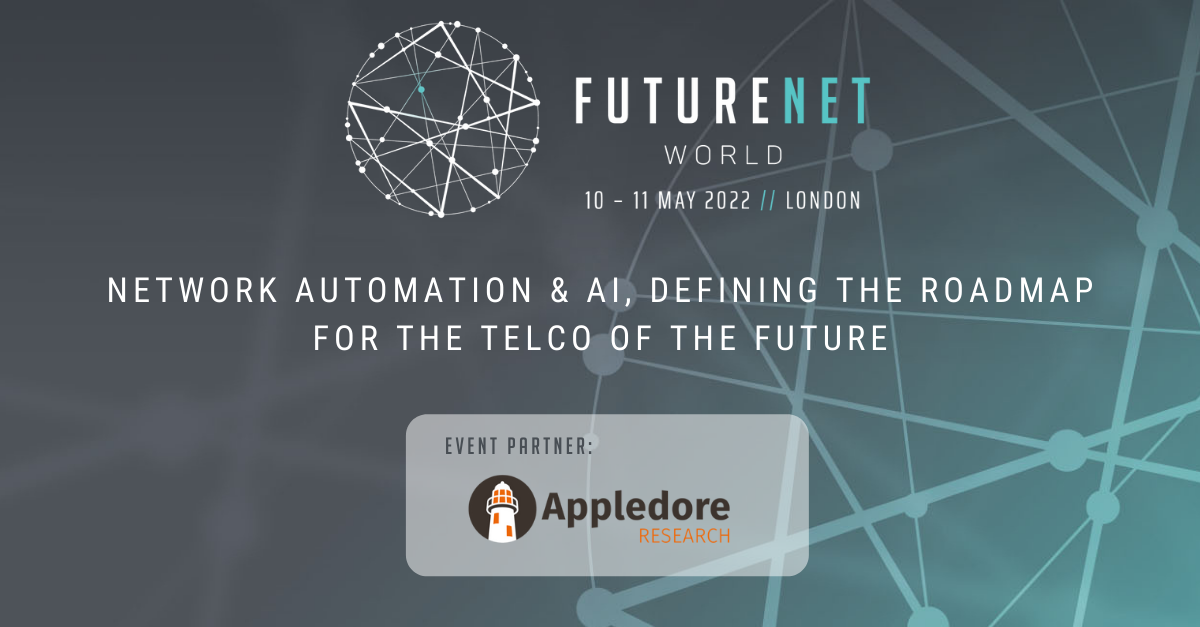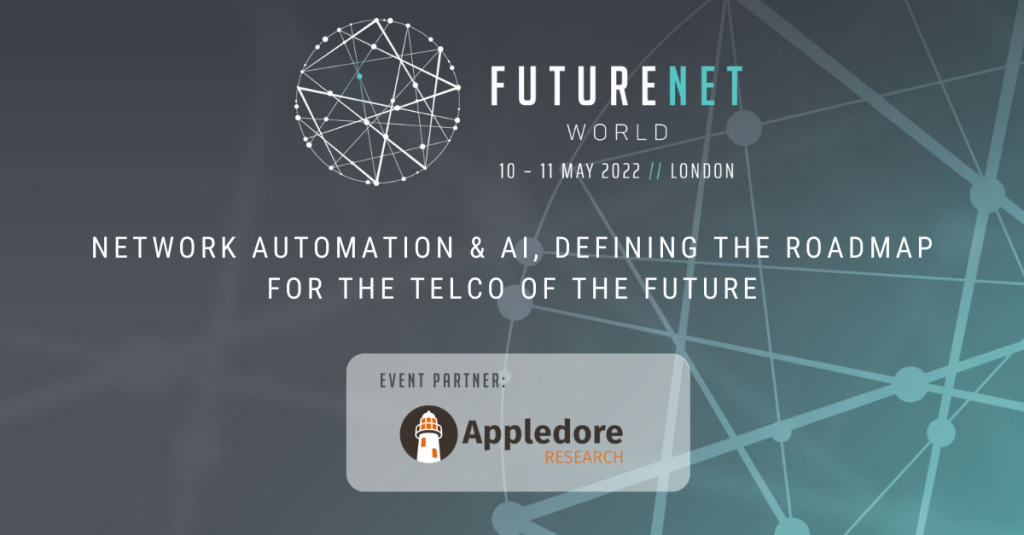 Picture Credit: Robert Curran