Hosted Open RAN networks will be an important component in enabling successful 5G network roll out. They will also be be an important part in enabling mobile network operators (MNOs) to differentiate and participate in private network opportunities.
Small Cell Forum (SCF) has unveiled a proposed global framework for hosted Open RAN networks building on established and emerging neutral host architectures. These include CBRS/OnGo in the US and JOTS NHIB in the UK. SCF has created a flexible architecture that can both cater to different MNO requirements and provide reduced complexity and cost for neutral hosts and private networks.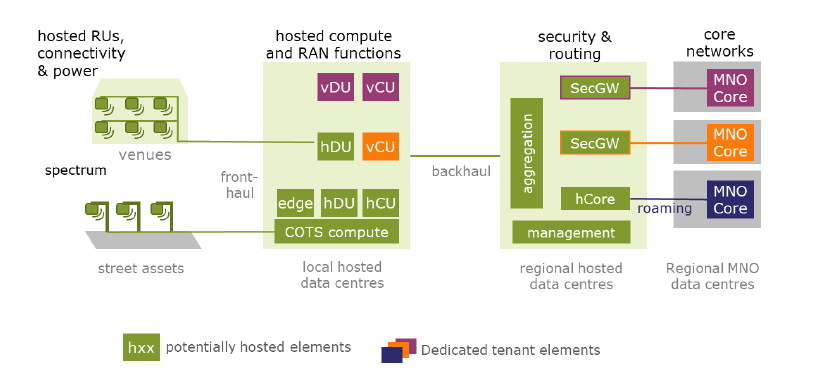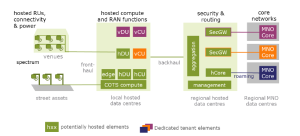 The market discussion about Open RAN has largely centred on how it can enable new competitive alternative (if not replacements) for the incumbent RAN suppliers. The potential for innovation, both technical and commercial, from Open RAN can often be overlooked in this discussion. In this light it is good to see an important announcement on how Open RAN can enable new enterprise and MNO business models.
"As Open RAN is revolutionising the way in which the mobile technology ecosystem can cooperate to build out 5G networks, so neutral host is having the same impact on the way in which networks are deployed and managed," Julius Robson, Chief Strategy Officer, Small Cell Forum.
TowerCos and neutral hosts have long worked with MNOs in supporting network deployments, particularly in scenarios where sharing is beneficial or essential. The deeper the sharing, the more savings are possible, the faster the deployment, and the more standardised the service offering to the MNOs. This global framework increases the potential sharing opportunity using Open RAN.
Appledore believe this initiative is important in laying out the framework in which both MNOs and neutral host providers (big and small) can interact. It supports flexibility for the MNOs and scalability for neutral host deployers. It is also a great platform for enabling innovation across the MNOs and neutral hosts.
We see this as an important foundation for Telco as a Platform positioning for both MNOs and neutral hosts. Appledore will be publishing research on this in the near future.
"Our Hosted Open RAN framework, developed by leading global neutral hosts and TowerCos, harmonises a global approach to neutral hosting and private networks
The SCF initiative is supported by some key players from the neutral host space, including: Cellnex Telecom, Crown Castle, Colt Technologies, Dense Air, American Tower, BT, Freshwave, Wireless Infrastructure Group, Extanet Systems, Commscope and JMA. SCF is now working on detailed requirements for the Hosted Open RAN framework, including importantly the commercial and revenue requirements of hosted Open RAN networks.
Image courtesy of Photo by Patrick Da Silva from FreeImages