Rakuten's latest announcement is more important than it seems – and not just for the audience you might expect.
In a briefing to press and analysts on Tuesday 15th June, Rakuten Group CTO Tareq Amin provided not so much an update than an upgrade on the company's ambitions for telecom.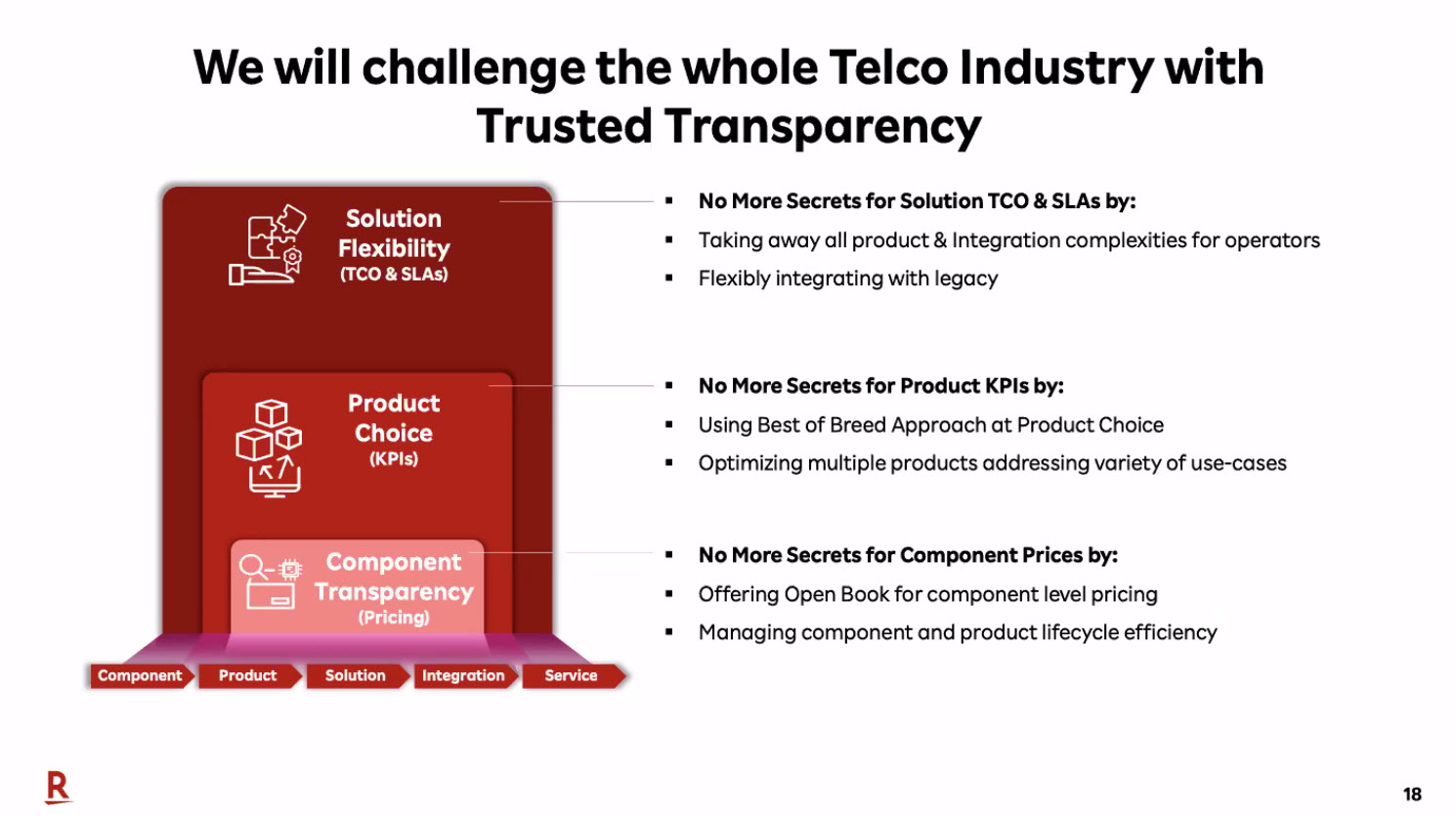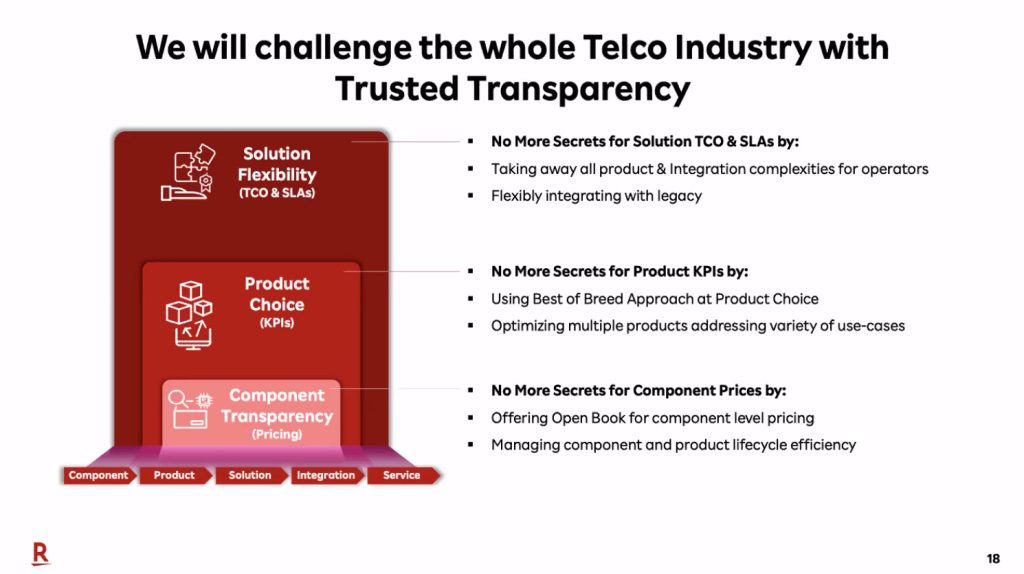 Image courtesy of Rakuten
Rakuten does not just want to prove than a mobile network can be built and operated at scale using open principles (it was never only just that). It does not just want to show that the platform that it has built – RCP – can be deployed by other operators (ONAP, are you listening?). It wants to "challenge the whole telco industry" – in this latest briefing, by providing total transparency on the costs of purchasing mobile network infrastructure. Rakuten's mission is to be a business that creates value by making it easy to procure a low-cost, ultra-reliable, connectivity platform.
We think this is the subtle but essential point about Rakuten's goal.
Yes, the technology has to work (check!). Yes it has to work at scale (check!). But eliminating the obstacles to making a purchase is a lesson straight out of the webscale e-commerce playbook. And that's one that Rakuten Group knows all about. Vendors of all sizes, for both hardware and software, have always found telecom's RFx and commercial negotiation processes tortuous and slow. They squeeze smaller vendors, without large pre-sales or bid management teams, out of the picture. They slow the pace of innovation to the speed of the purchasing process, rather than aligning the speed of the purchasing process to the required pace of innovation.
Transparency in pricing isn't about "sticking it to the (big name vendor) man" – it's about eliminating waste in the process of standing up a high-performing, flexible, scalable, software-based network. Tareq famously canned the in-flight RFP processes he inherited when he joined Rakuten, in favour of a new way of doing business. It's one that has achieved impressive results already in terms of speed of rollout.
Rakuten has built its initial platform. It is building its ecosystem of partners. but more importantly it has begun to create a global, open marketplace. It might even go further: it might be creating a whole supply chain – perhaps even the supply chain for telecom, through which everything can be purchased, deployed and operated. That is a radical challenge for the whole telco industry for sure.